Electric
Height adjustment
Every lectern has an internal actuator built-in to the column that provides a 300mm height adjustment range.
Simply push a button to quickly and silently, raise or lower the entire work surface and rack mounted equipment to your most comfortable working height.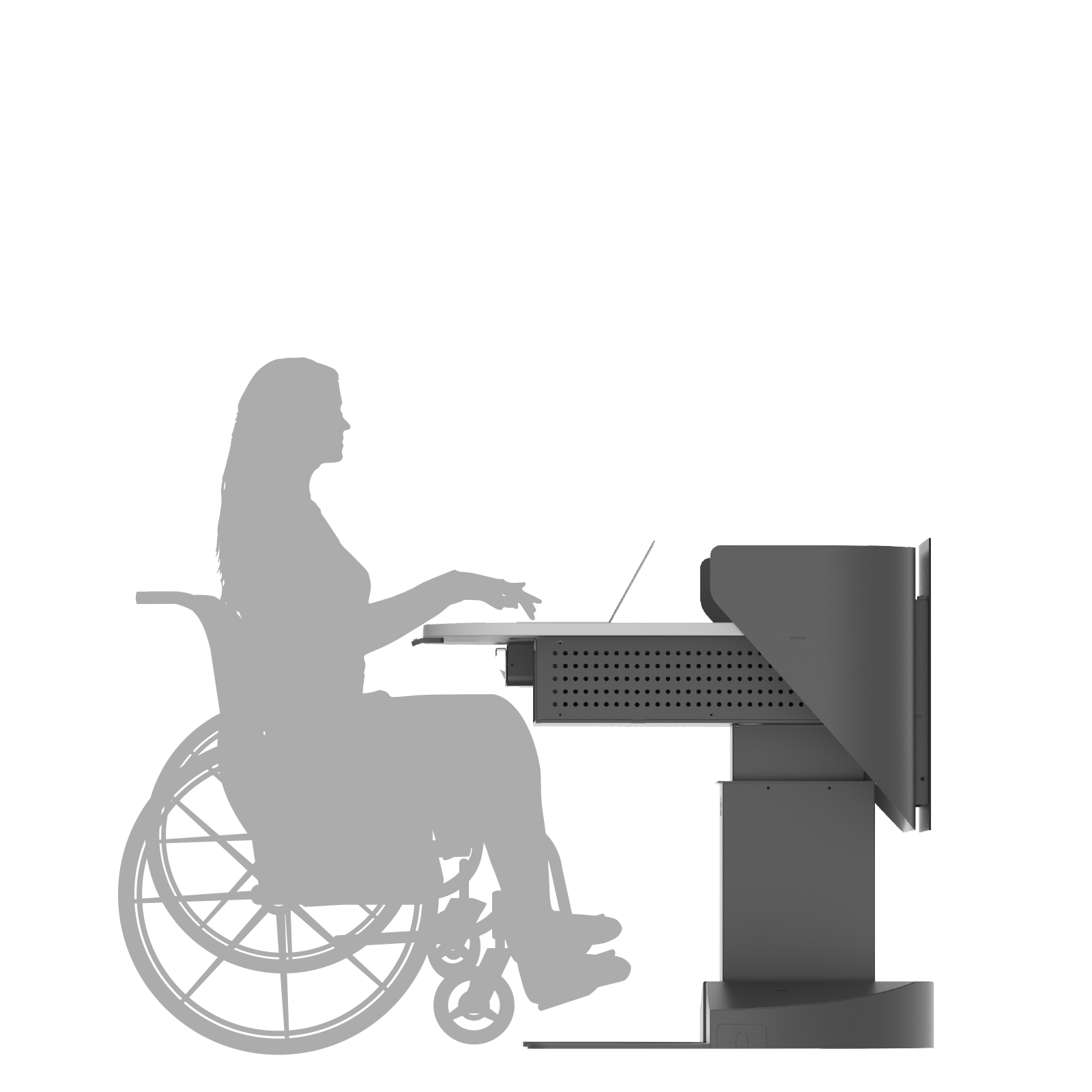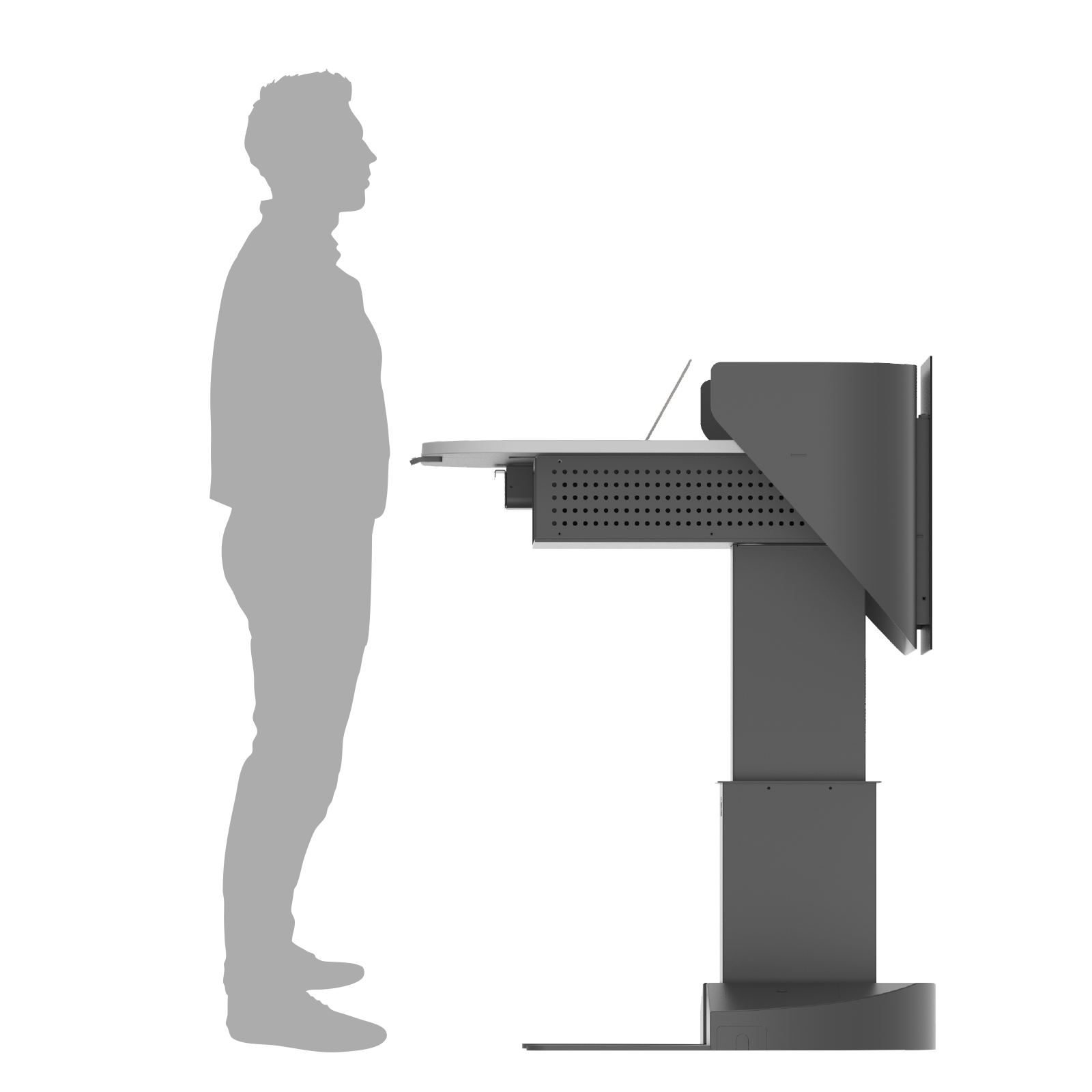 Present with ease
Technology at your fingertips
Our benchtops provide generous space, for AV/IT technology to be neatly integrated, for a seamless presentation experience.
Benchtops can be fitted with a wireless lapel microphone system and charging dock, gooseneck microphone, LED reading light, monitor arms, keyboard, mouse, document cameras, touch panel, laptop connection plate, audio output plate and other accessories as required.
Benchtop size: 1500mmW x 950mmD
Material: Commercial grade MDF board and features seamless curved edging that is void of any sharp corners.
Finish: Durable 2Pac finish that is resistant to moisture and staining, simple to clean and easily repairable. The non-reflective finish ensures there is no blinding glare from the theatrical spotlights, typically used in large venues.