Since its early beginnings, this third generation family business has been synonymous with quality and innovation in the design and manufacture of commercial and residential joinery.
Operating as Jemson Pty Ltd, we successfully collaborated with leading Australian universities to solve their technical furniture needs.
Simultaneously, we produced commercial and residential joinery, completing single jobs to complex multi-floor fit-outs and multi-site projects.
In 2014, we became the contractor of choice for BMW Group Australia for their Automotive Showroom fit-outs.
In 2015, we launched a new division, Lectern Hub, and in 2019 we evolved to Podion Global as you know it today.
Let's have a closer look….
The founder, Andreas Molnar, migrates from Germany and establishes a furniture making company in Victoria, Australia.
Establishment of J.E.M.Joinery
Andreas Molnar passes away.
His son, Julius Molnar and his wife Elizabeth, take over the family business and begin trading as J.E.M. Joinery (Julius, Elizabeth Molnar).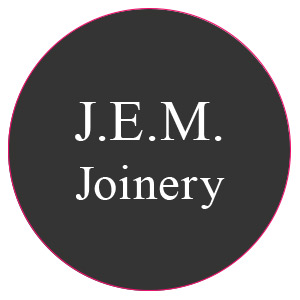 Manufacture is focused on residential fit-outs and custom bespoke furniture.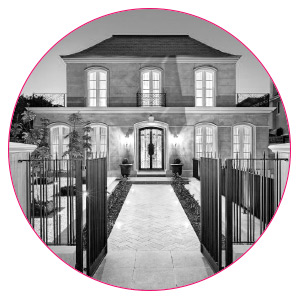 Introduction of technical furniture joinery and construction for RMIT University.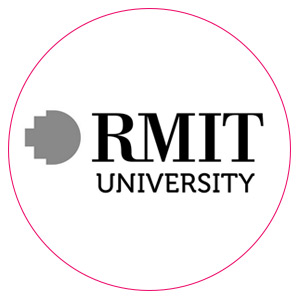 Julius Molnar's son,
Andrew Molnar
, joins J.E.M. Joinery.
The combination of experience and youthful energy sets the foundation for product innovation and market expansion.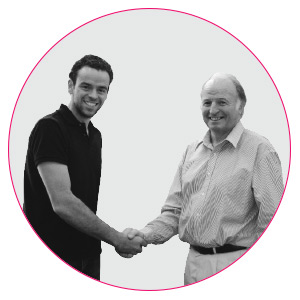 Announcement of company name change
J.E.M. Joinery is renamed
Jemson Pty Ltd.
Soon after, Andrew Molnar becomes Partner.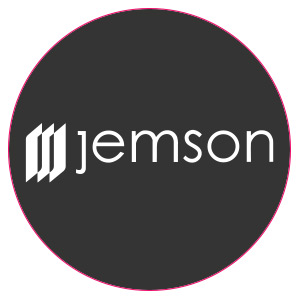 New company premises
Move into a new Factory and Head Office in the thriving manufacturing area of Hallam, Victoria.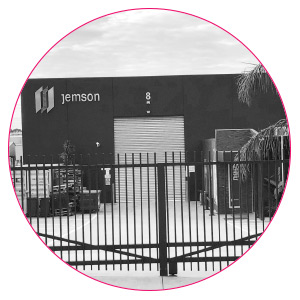 Investment
Investment in advanced plant and manufacturing equipment, complete with fully automated computerized cutting and machinery.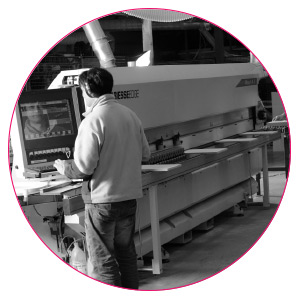 Change of focus
Development of a long term strategy to solely focus on commercial fit-outs and the manufacture of technical furniture for the Education, Government and Corporate sector.
The company's outstanding reputation for excellent customer service and quality custom joinery continues to bring in projects for residential fit-outs for sometime ahead.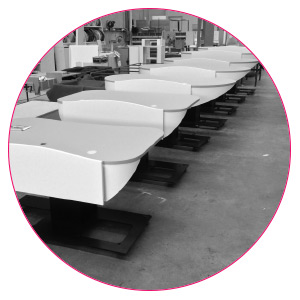 New website
Launch of the first company website –
jemson.com.au
Supports long term strategy and showcases commercial fit-outs and technical furniture solutions including: lecterns, computer desks, height adjustable tables, meeting tables, boardroom furniture, chairs and accessories.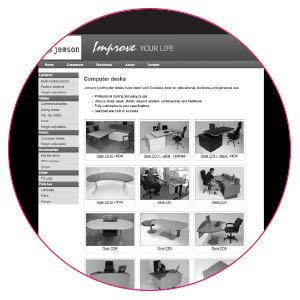 Further expansion into the Education sector
Strengthened collaborations with Audio-visual companies and Architects.
Introduction of lecterns into more universities (e.g. Victoria University and Latrobe University).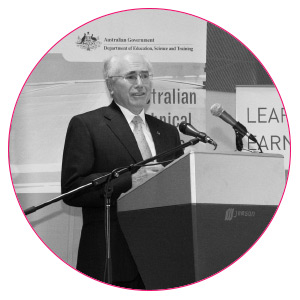 Continuous growth across many sectors
Completion of commercial fit-outs for Hewlett Packard, Phillip Morris in addition to local cafes, offices and residential fit-outs for Ravida Homes.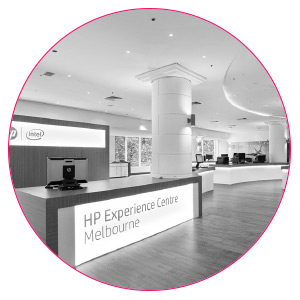 Entry into Automotive Fit-outs
Introduction to the design and manufacture of specialist automotive fit-outs with the roll out of the Launceston BMW dealership fit-out.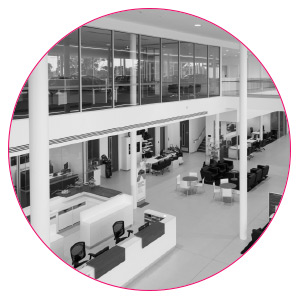 Rapid expansion within Automotive Fit-outs
Refurbishment of 50+ BMW dealerships over the next 10+ years.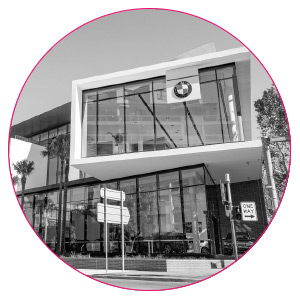 New generation of lecterns
Close collaborations with
Monash University
and
University of Melbourne
to resolve their presentation needs.
Design and prototyping of height adjustable, steel lecterns to replace traditional, fixed height timber lecterns at both universities.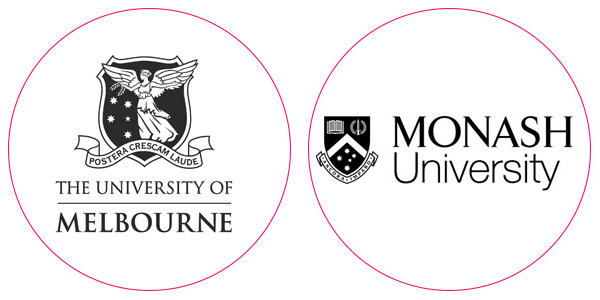 Release of the first generation of POD-4 Podium lecterns, MML Multimedia lecterns and MML-WC Wheelchair lecterns.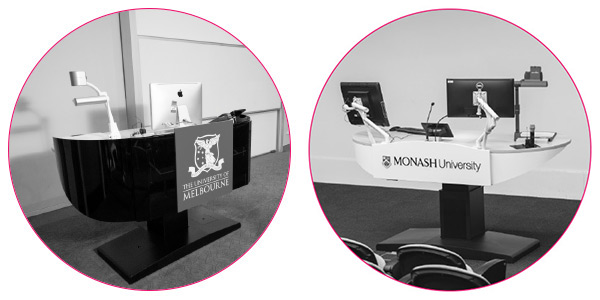 Official Contractor of Choice
Jemson becomes the Official Contractor of Choice for the production and installation of BMW CI-Retail elements for authorized BMW dealers and MINI Garages in Australia.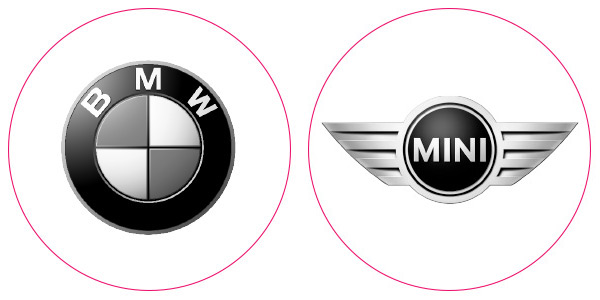 Website relaunched
Launch of a fresh, new website for Jemson to showcase the Automotive Fit-outs and Commercial fit-outs side of the business.
Simultaneously, a company subdivision, rebranding and a second website was in fast development to focus on lecterns and the education space.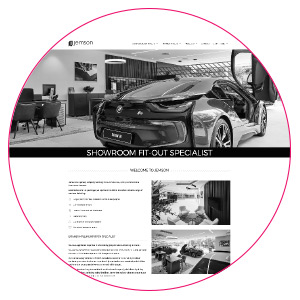 New company, Lectern Hub is launched
The lectern business is separated from Jemson.
Under the new company structure, Jemson remains focused on the core joinery and fit-out business.
Lectern Hub would gain its own independence and resources to focus on the research, development and manufacture of lecterns.
Plans were quickly being put into place to move Lectern Hub into its own facility.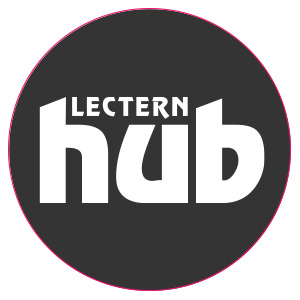 Lectern Hub website is launched
Launch of a lectern dedicated website (lecternhub.com.au) enabling browsers to easily request a quote for lecterns and accessories, download Tech sheets and view galleries.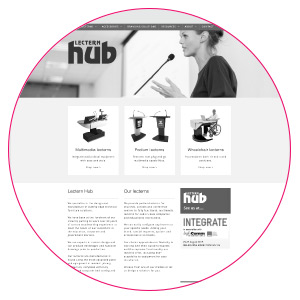 Lectern Hub catalogue is launched
Launch of a 36 page Product catalogue, available as a hard copy and online.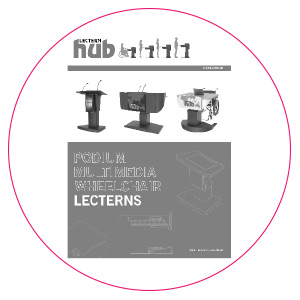 Integrate
Introduction of the new company name, branding and its lectern range at Integrate, Australia's leading event for industry professionals in AV and systems integration.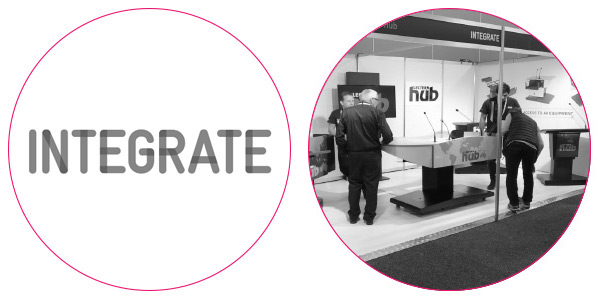 POD-X
Introduction of the ultra lightweight podium lectern in POD-X. Featuring aluminum construction, tough enough to withstand heavy daily use, yet light enough to be easily portable from venue to venue. Full AV integration with custom branding and styling options.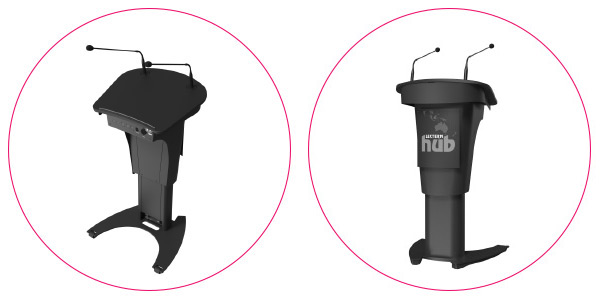 Lectern Hub goes to the USA
Introduction of our world-leading podium, multimedia and wheelchair lecterns at
InfoComm
, Las Vegas, USA.
InfoComm is the largest event in North America focused on the pro-AV industry, with 1,000 exhibitors, thousands of products, and 44,000 attendees from 110 countries.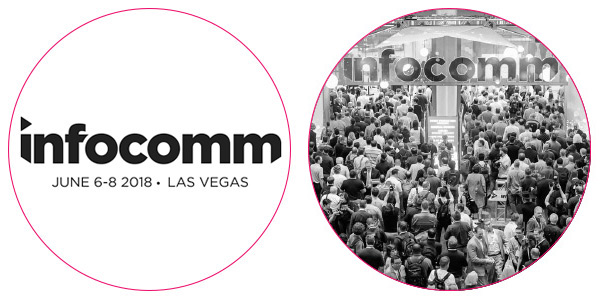 Our team of Product Specialists and Design Engineers were on hand to demonstrate the functionality of our lecterns and the ease of customization to suit venue and branding.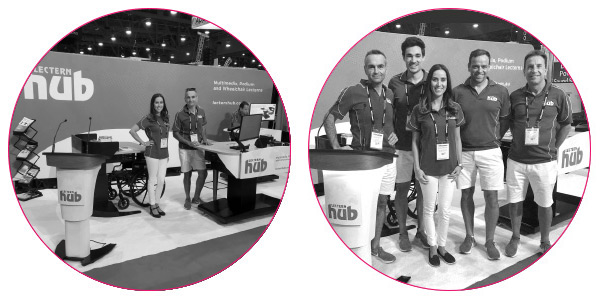 Evolution to Podion Global
On 1 July 2019, Lectern Hub was replaced with a complete rebranding. Our name change to
Podion
and brand tag-line "
Empowering new learning
" represents our recognition that the world of teaching and learning is changing.
We had rapidly evolved beyond our identity of Lectern Hub as we developed our product range to support new emerging modes of teaching.
Today, we offer even more collaborative products and services so that universities and institutions can be innovative and confident to implement the solutions they need to thrive in a fast-paced world.
In short, Podion represents our ability to reach new heights and deliver Australian innovation to the global market.