Electric
Height adjustment
With your POD-X connected to main power, simply push a button to quickly and silently, raise or lower the height of the lectern to your most comfortable height. Perfectly suitable for children to tall adults. The internal actuator is covered by a 5 Year Warranty.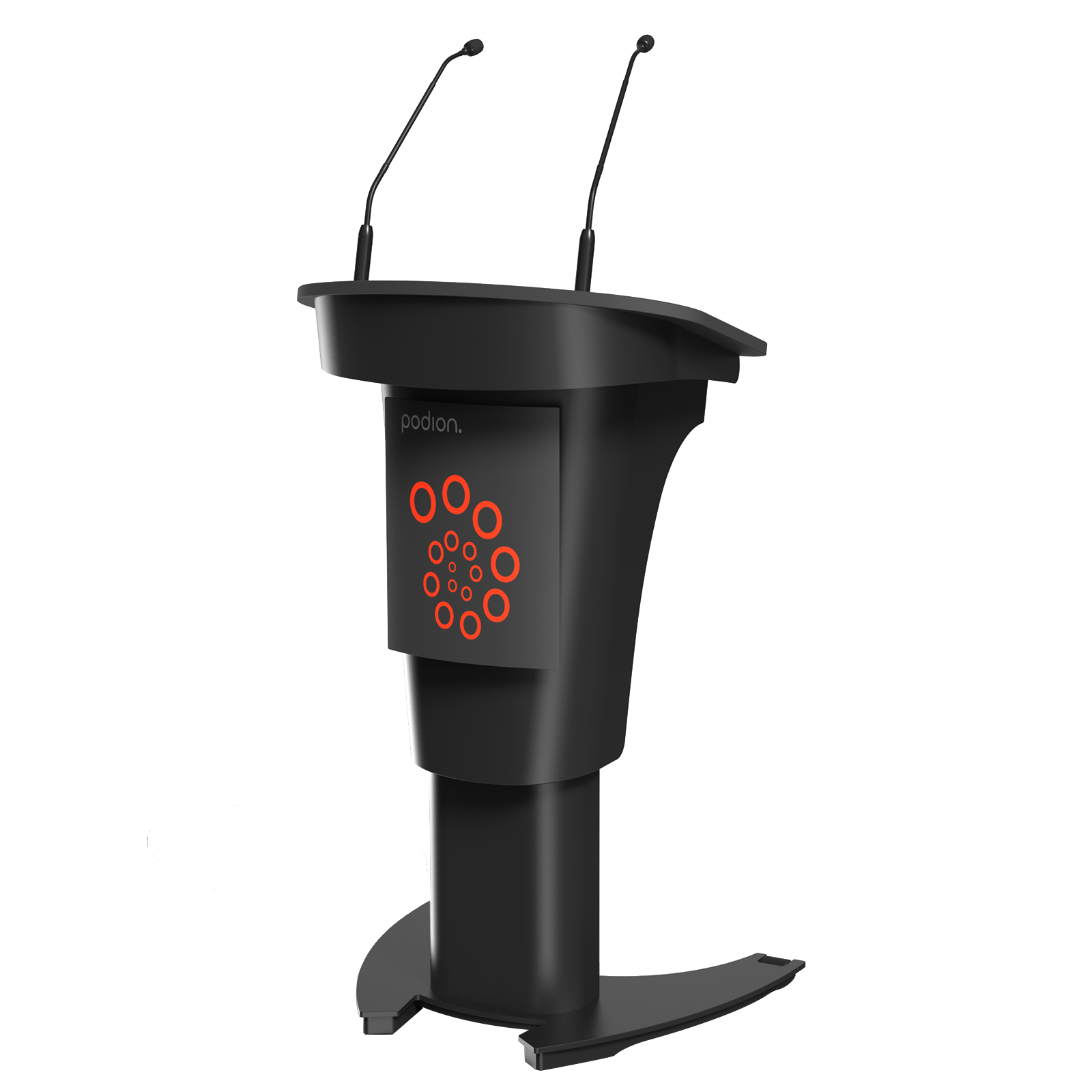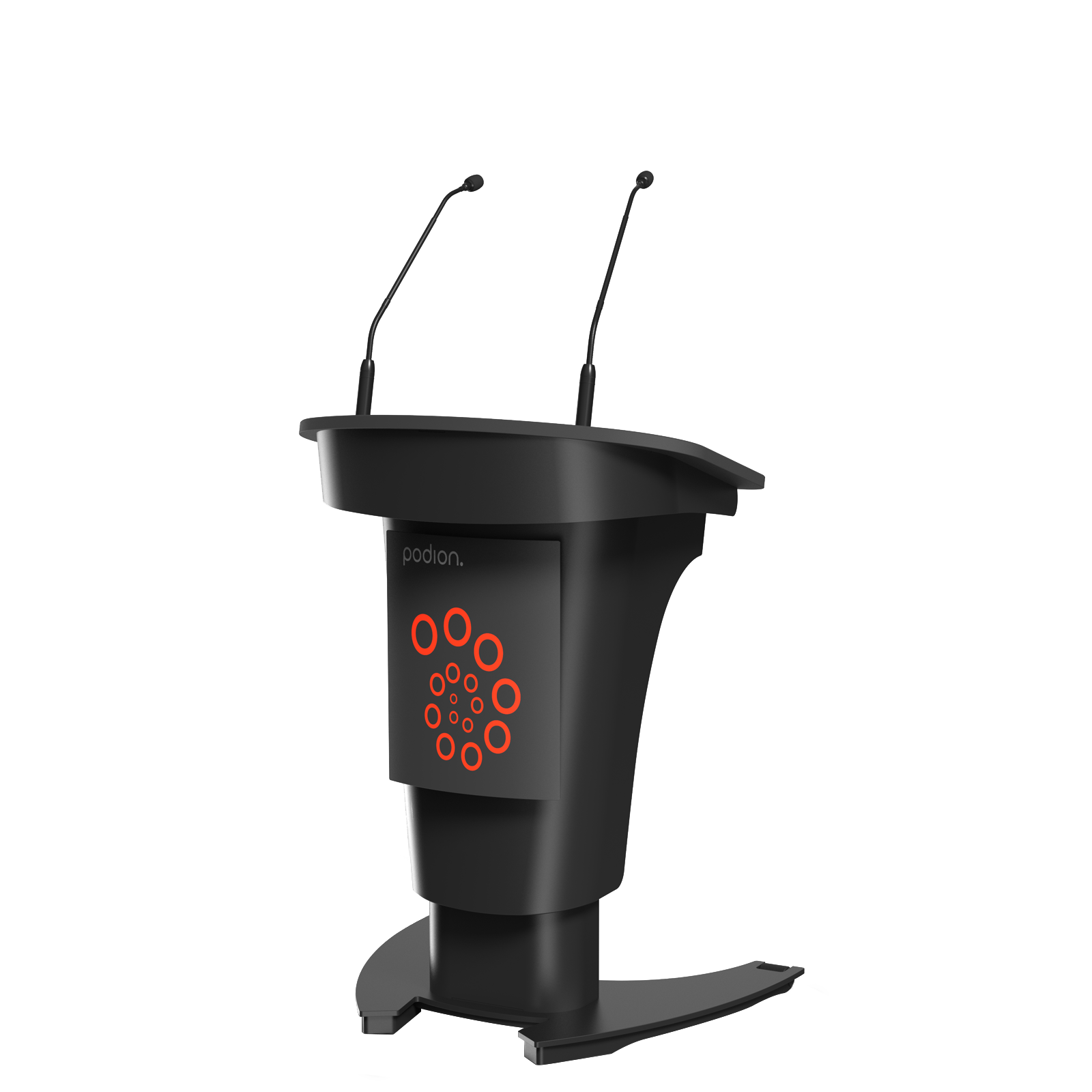 Built-in
AV & IT Connectivity
POD-X has built-in capabilities that makes presentations a breeze.
You can connect just about any of your external devices, such as a laptop, to the input panels for instant integration with your presentation equipment.
Charging sockets ensures your external devices never run out of power.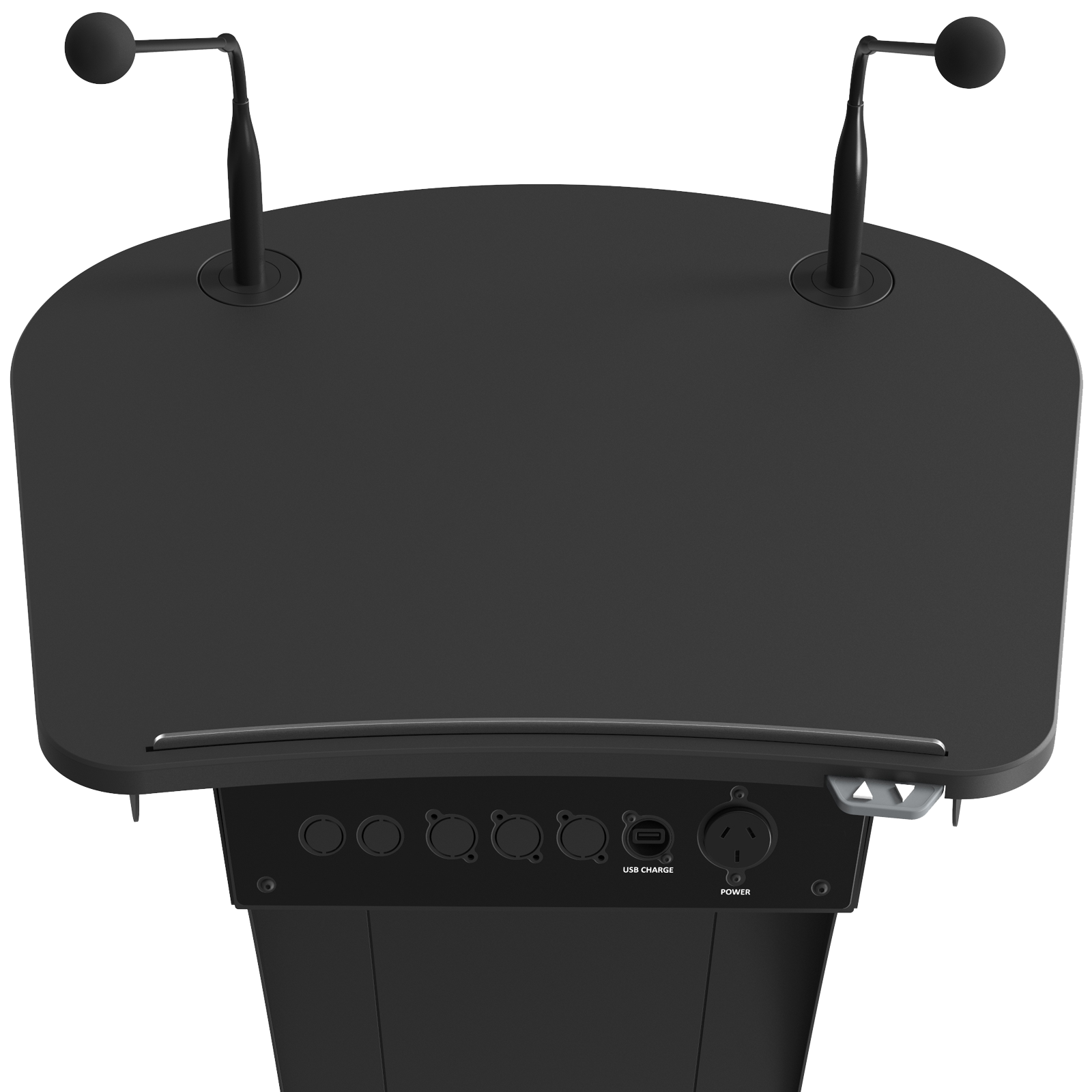 Configured to your needs and can include:
12V USB charging outlet
Mains power socket (to suit shipping country)
Space for additional inputs (optional)
Configured to your needs and can include:
XLR input for microphone (1-2)
Main power socket (to suit shipping country)
Functional
Combining style with practicality
The benchtop is a generous size that provides ample room to spread presentation material.
The curved, inclined design is void of any sharp corners. A metal rail stop prevents items from sliding off.
The finish is a long-lasting, durable 2Pac that is exceptional in its resistance to moisture and staining. It's simple to clean and easily repairable.
Size: 603mmW x 550mmD
Material: MDF Board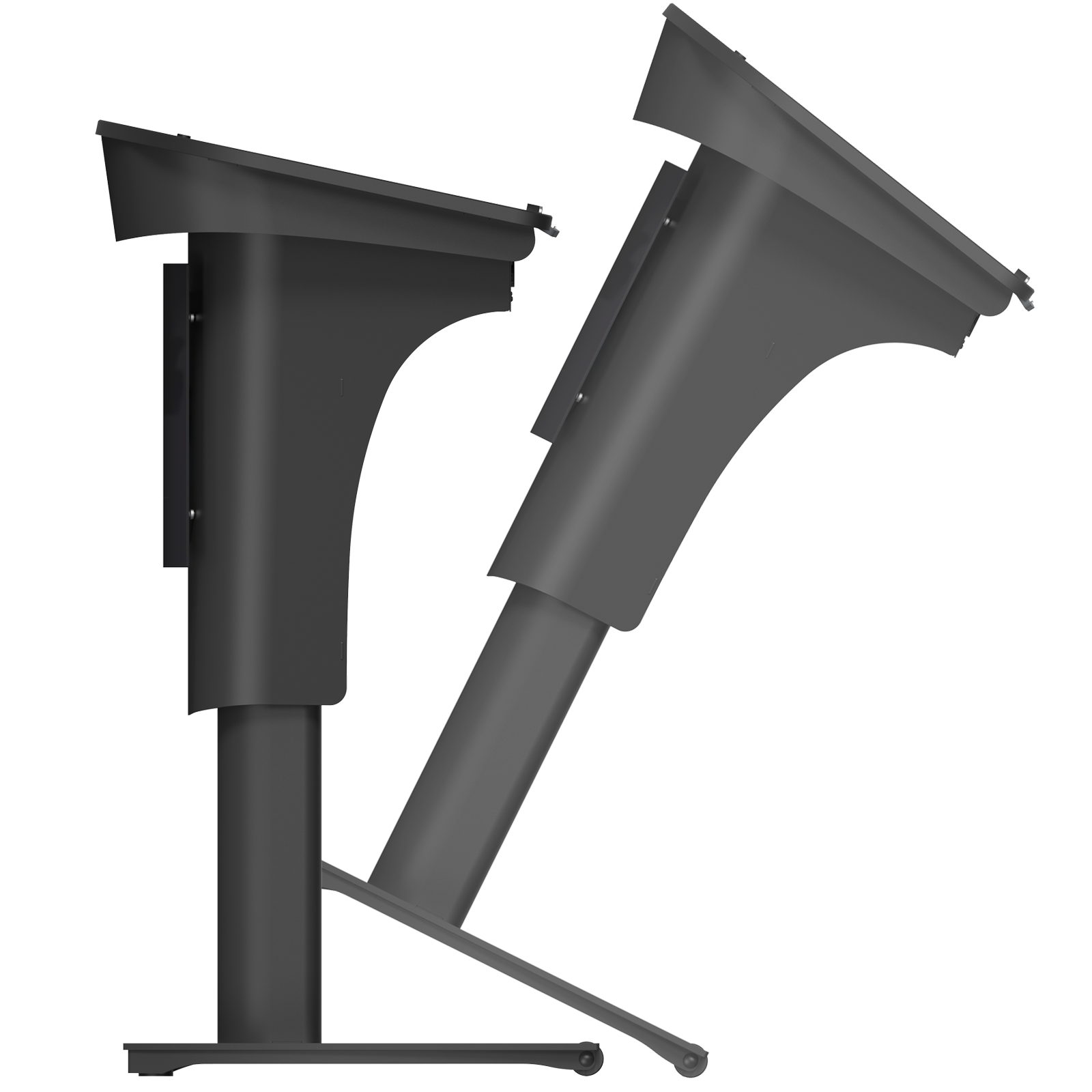 Portable
Just tilt and push
Created from aluminium, POD-X delivers strength, durability and a flawless finish. Built-in wheels provides effortless maneuverability. The result is a lectern as strong as any we have made that is so easy to move within a space or from venue to venue.