Electric
Height adjustment
With POD-4 connected to main power, simply push a button to quickly and silently, raise or lower the height of the lectern to your most comfortable height.
The entire work surface, microphone and reading light adjusts to accommodate primary school children right up to the tallest of adults.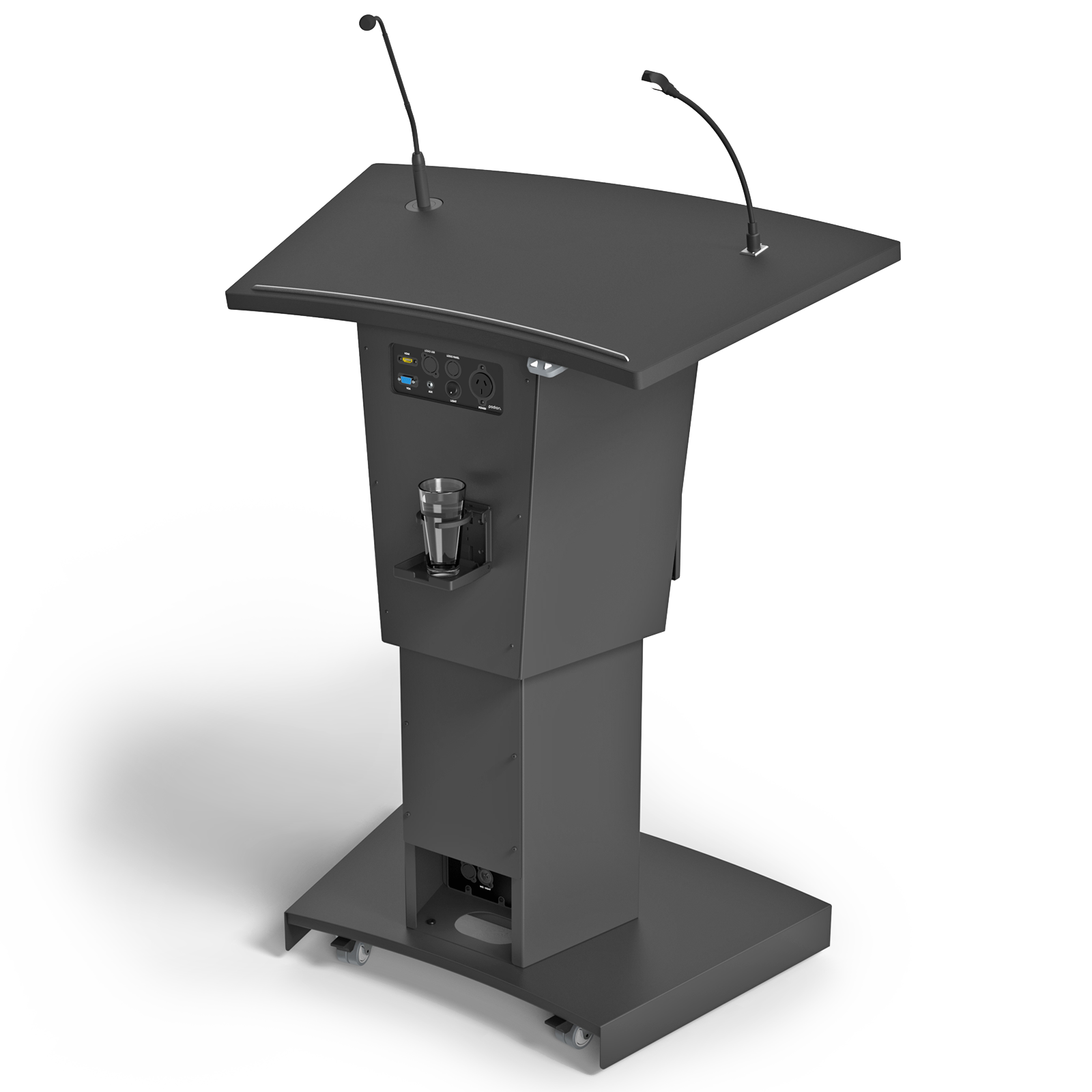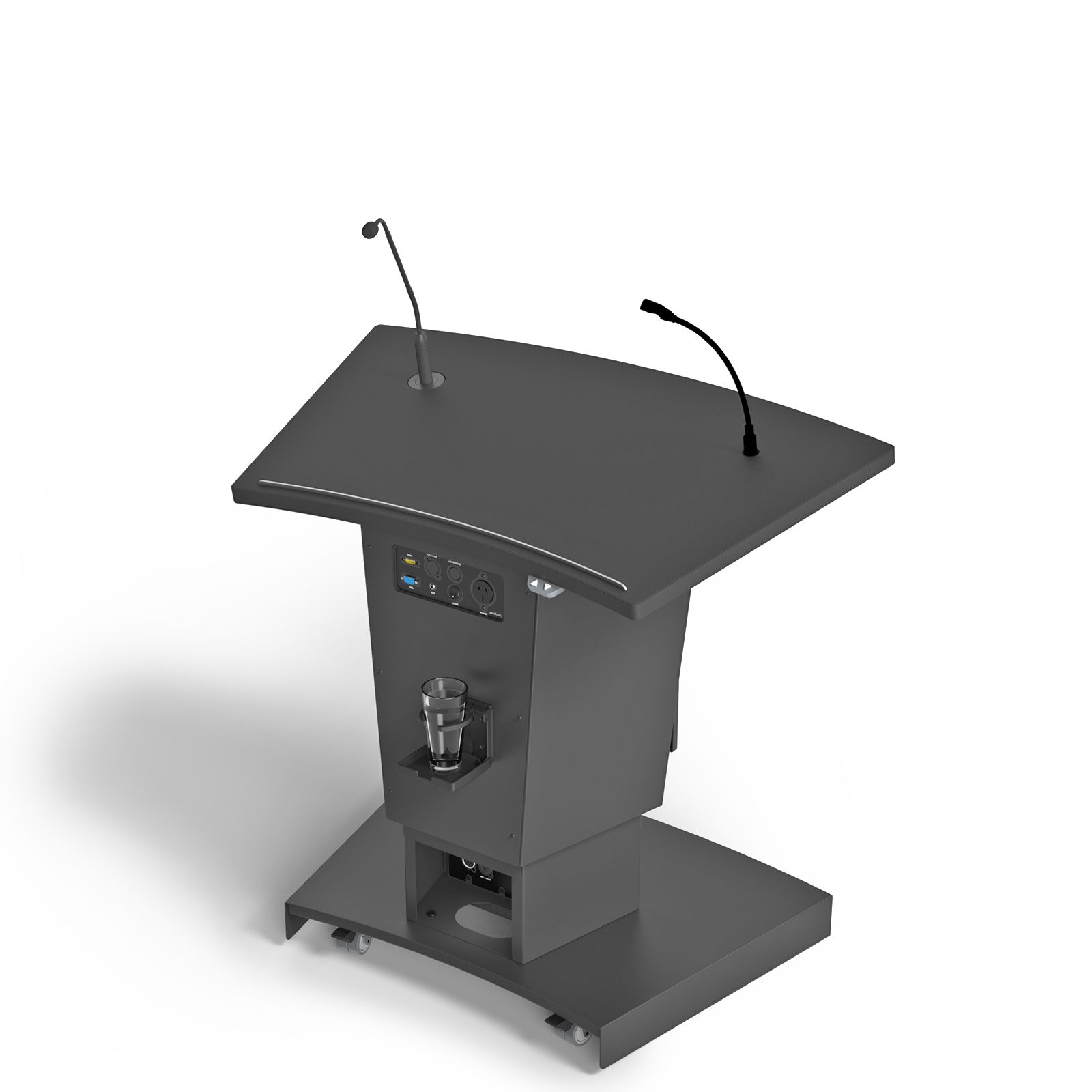 Built-in
AV & IT Connectivity
Input panels are within easy reach just below the benchtop and at the base of the lectern.
Connect a laptop or iPad to either the HDMI or VGA and audio input cables to the lectern input panels for instant integration with the venue's projector and sound system.  An Ethernet input connects your external device to your local network.
Charging sockets keeps your devices fully charged, so there are never any unpleasant surprises during your presentation.
Let us know what you need:
HDMI, VGA, AUX
Power outlet (standard)
Logo light switch (standard)
Reading light switch (standard if ordered light)
12V USB charging outlet
Ethernet
Let us know what you need:
HDMI, VGA, AUX, XLR
Power outlet
Spare Slots
Combining
Style with practicality
The inclined benchtop is generously sized at 940mmW x 520mmD and provides ample room to spread your presentation material.
The curved design is void of any sharp corners. The durable 2Pac finish on MDF board is resistant to moisture and staining, simple to clean and easily repairable.
The non-reflective finish ensures there is no blinding glare from the theatrical spotlights, typically used in large venues.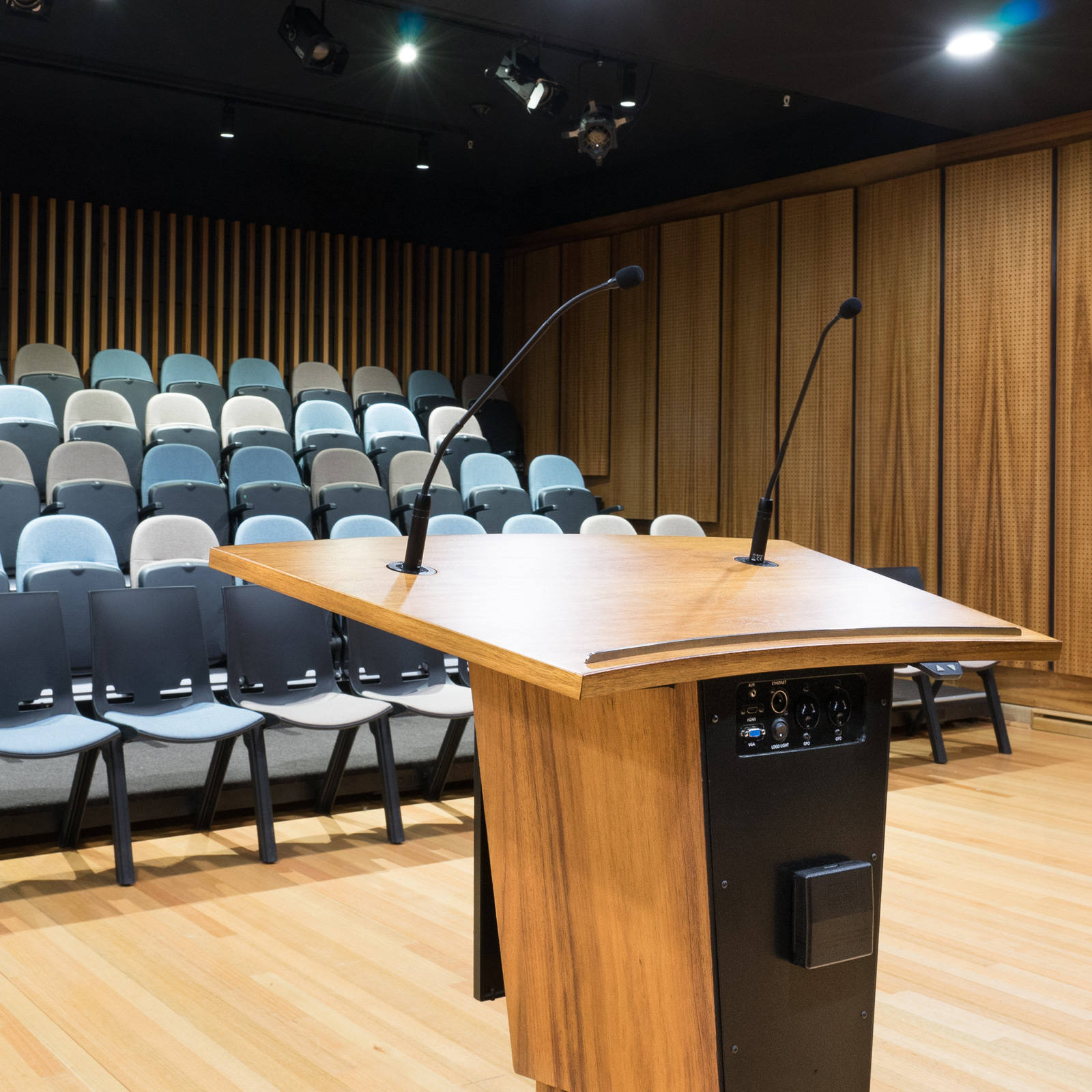 A fold away cup holder is conveniently mounted to the column, out of view of the audience and within easy reach of the presenter.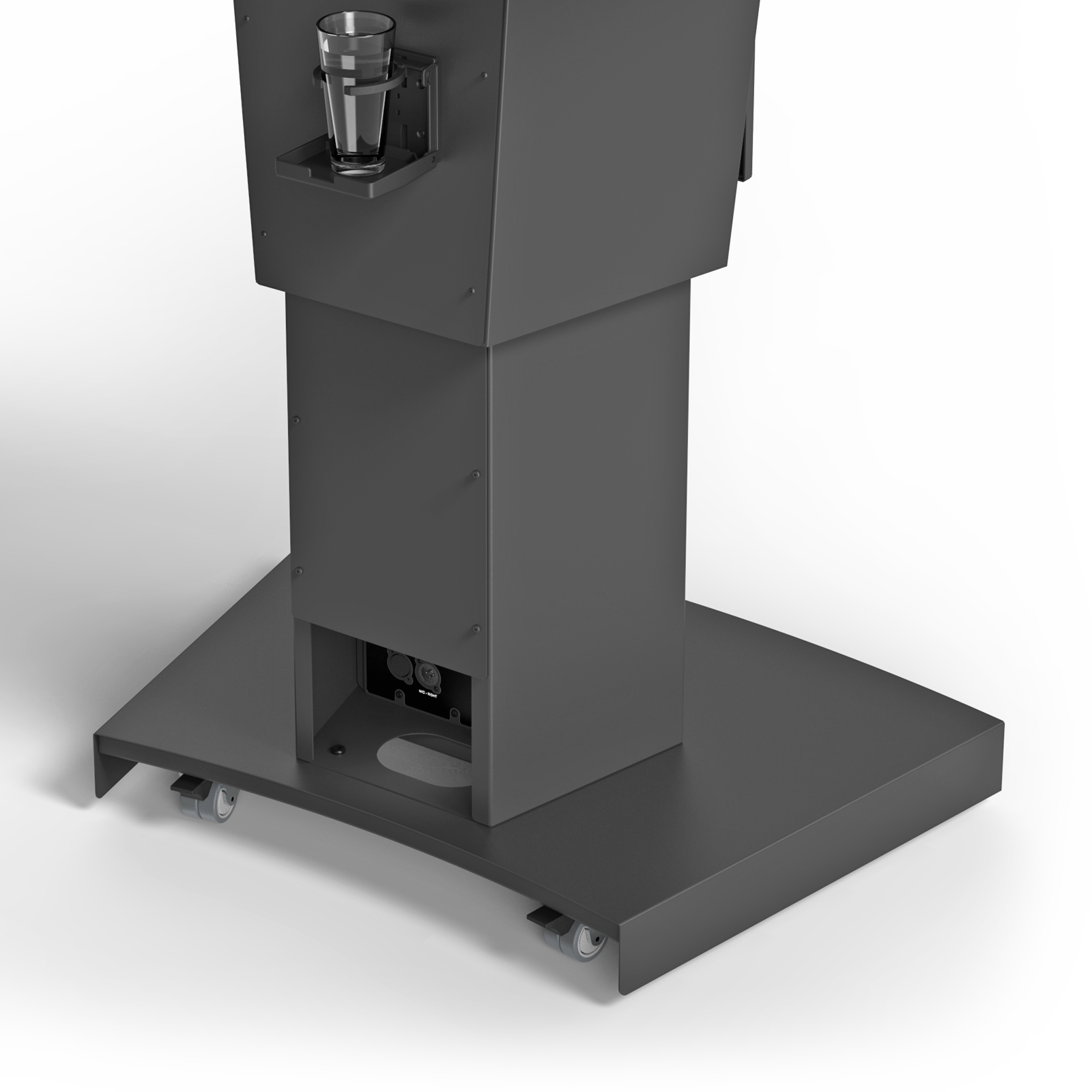 Non-marking, heavy duty wheels allows you to roll your lectern within your venue, from one presentation space to another or in and out of storage.
Simply lock the brakes to ensure stability when in use.