Built-in
AV & IT Connectivity
Input panels are located within easy reach below the benchtop and at the base and can be configured to your exact needs.
HDMI
AUX
Top monitor
Front monitor
Logo light switch
LED Reading light switch
GPO
Spare slots
A 22″ HD monitor is built-into the benchtop under a sheet of tempered, anti-glare glass.
The benchtop is inclined and void of any sharp corners. A metal rail stop prevents items from sliding off.
The finish is a long-lasting, durable 2Pac that is exceptional in its resistance to moisture and staining. It's simple to clean and easily repairable.
Size: 940mmW x 520mmD
Material: MDF board
Monitor: 22″ High definition
The slide out shelf lets you expand your working space for a keyboard or other presentation material.
Mounted on heavy duty drawer runners, pull out when you need it and slide back in when you're finished.
Smooth-running shelves with stop
Heavy duty drawer runners
Size: 450mmW x 300mmD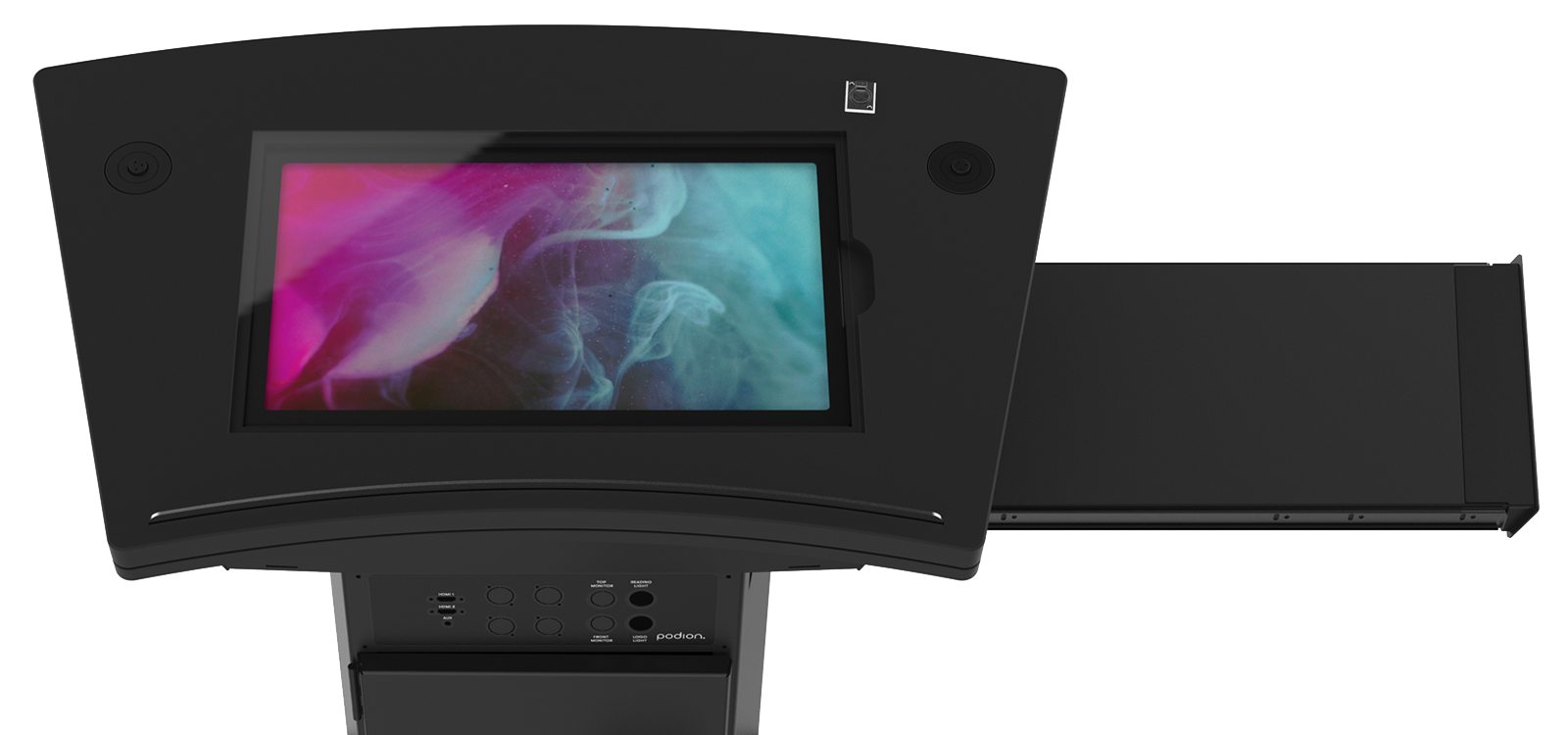 POD-CC provides you with plenty of storage space. Behind the lockable, hinged column door, there are three storage shelves and a smart cable management system to help keep everything neat and organized.
Number of shelves: 3
Shelf size: 300mmW x 220mmD
Shelf height: 11300mmH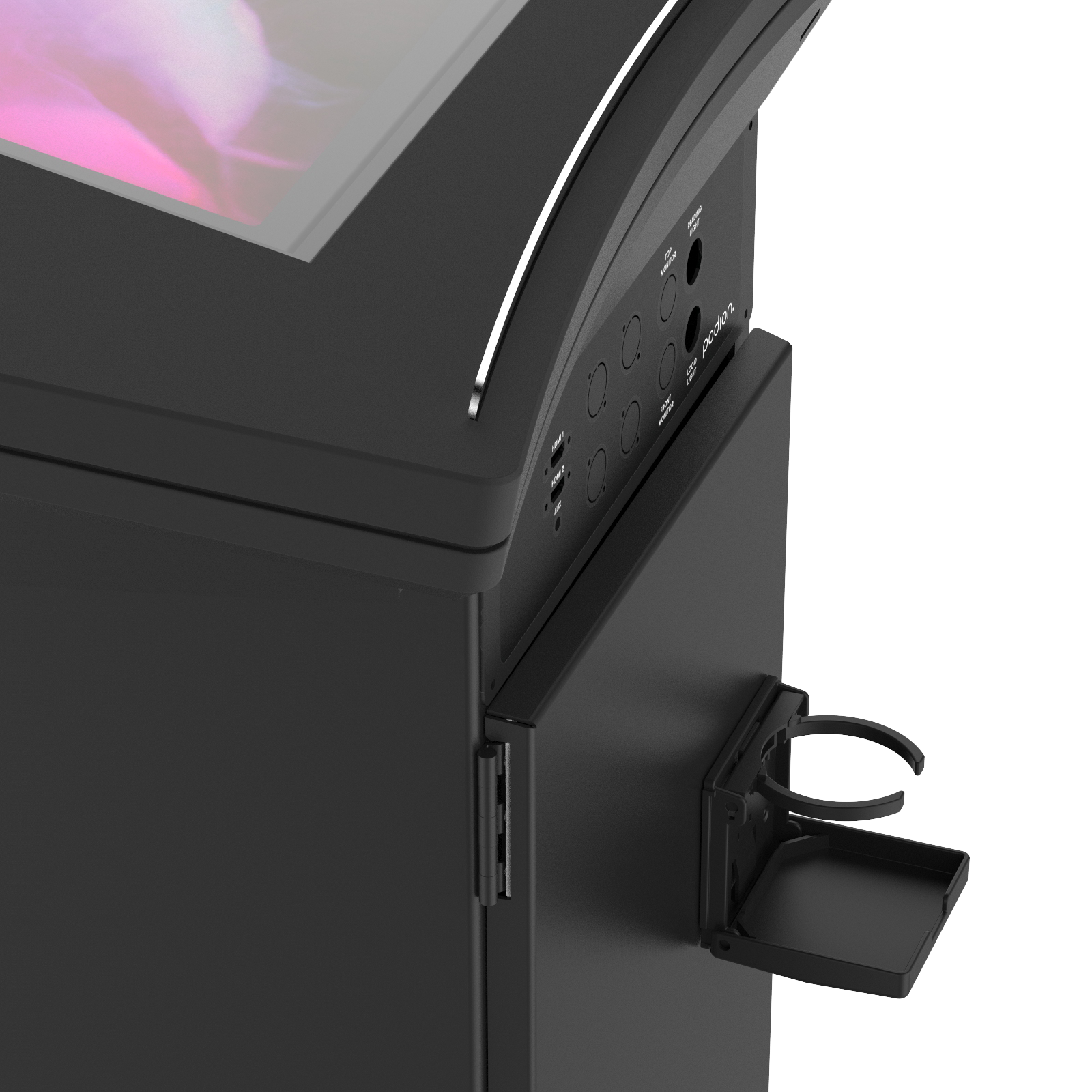 A fold away cup holder is conveniently mounted to the column door, out of view of the audience and within easy reach of the presenter.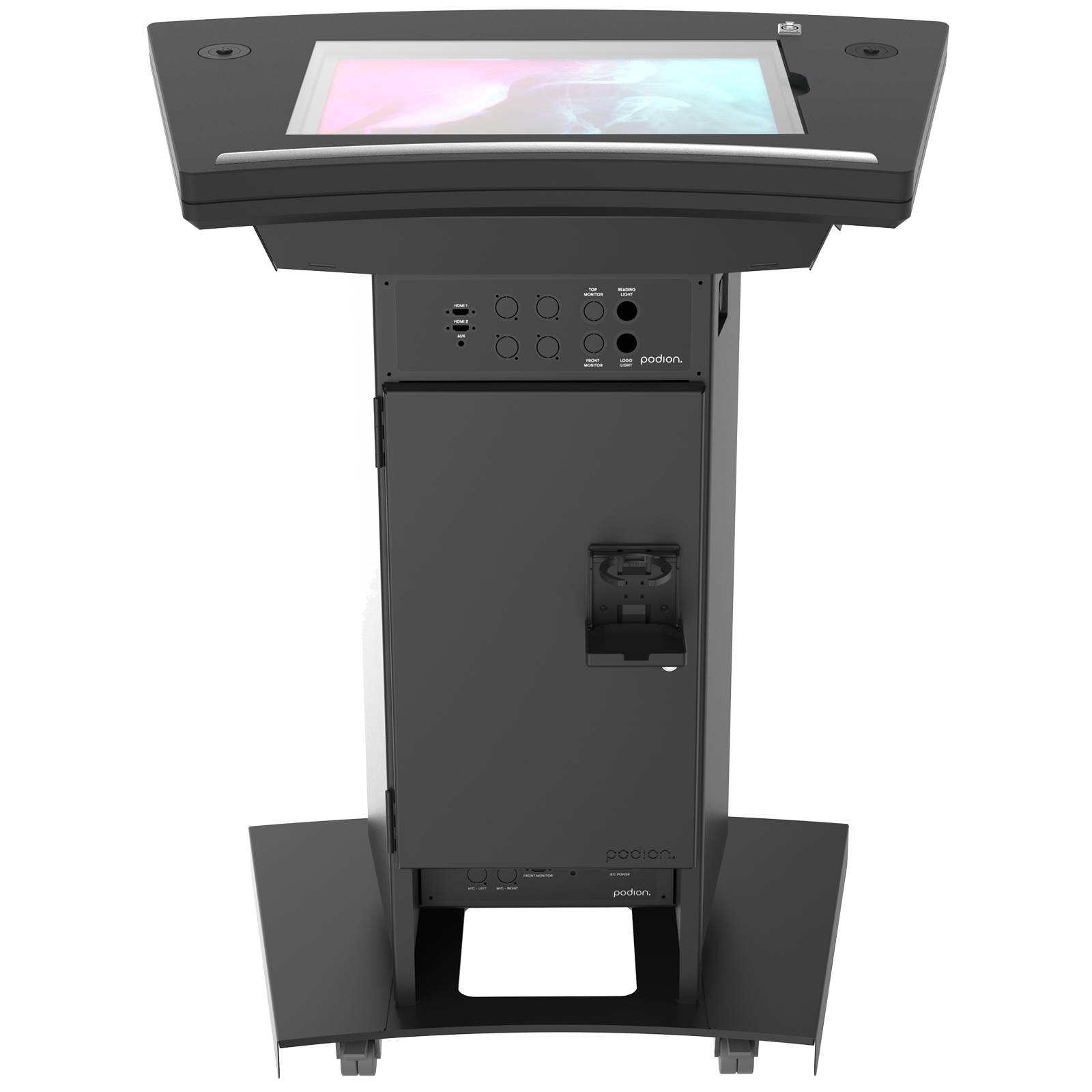 Non-marking, heavy duty wheels allows you to roll your lectern within your venue, from one presentation space to another or in and out of storage.
Simply lock the brakes to ensure stability when in use.